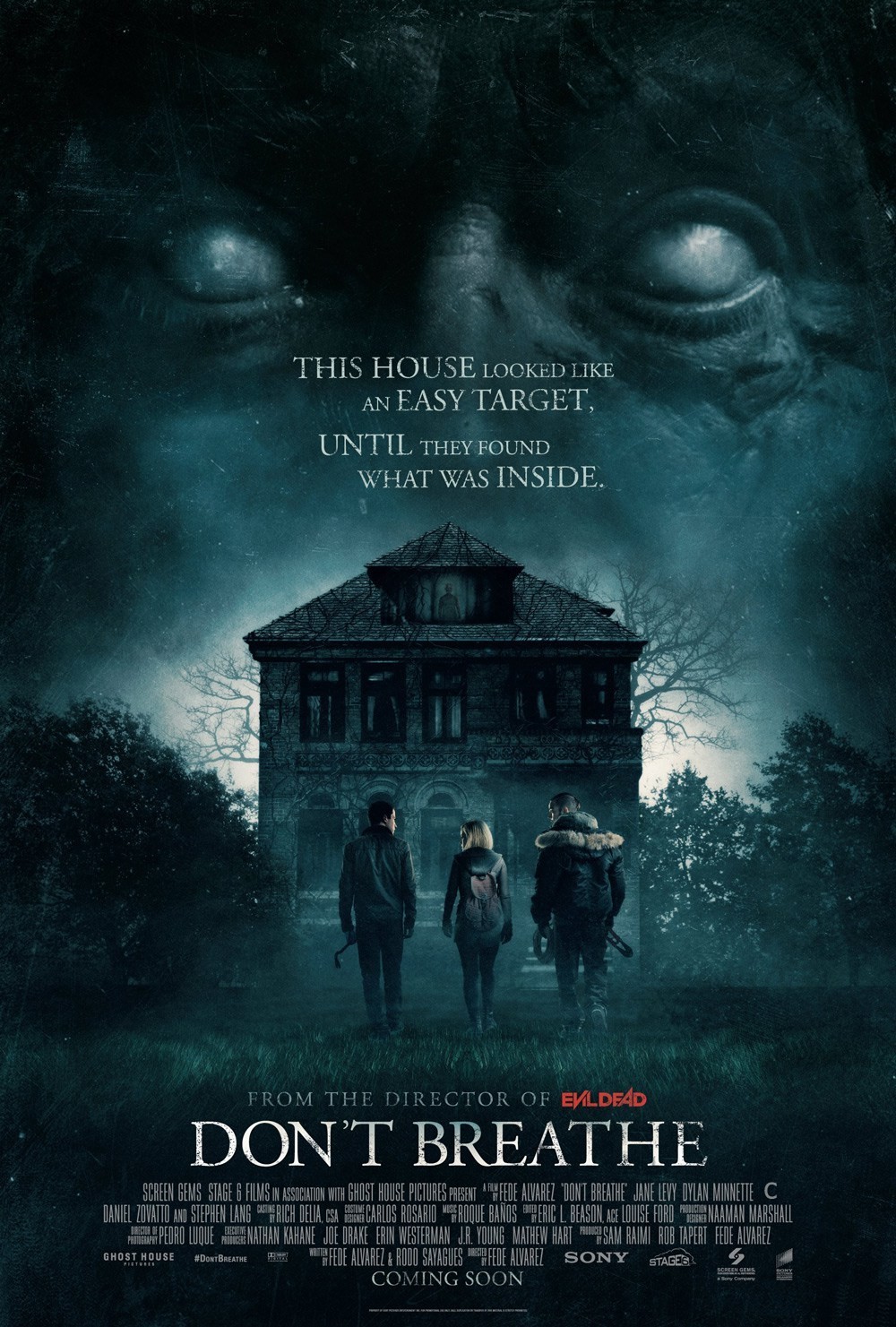 It's nice to come across a horror flick that isn't supernatural or science fiction, that isn't a psychological metaphor, that is just content to create a tense situation and then milk it, one minute at a time, for all its worth.  "Don't Breathe" has a pretty simple premise.  Three kids in Detroit break in to a blind old man's house, because they've heard he has a fortune stashed away in it. If you're a horror fan like me, that might make you think of the 1967 film "Wait Until Dark," where Audrey Hepburn plays a blind woman terrorized by three men looking for a doll stuffed with heroin they believe she has.
But "Don't Breathe" turns that premise on its head.  From the beginning, we are encouraged to root for the three kids — which is discomfiting; they are robbing a blind man, after all. But this blind man (played with chilling precision and ferocity by veteran character actor Stephen Lang) is no easy target, and he has a few secrets in the house he's very motivated to keep secret.  He clearly has the upper hand in his own house, which he doesn't seem to have left for years. By the time the film is in full swing, he seems more like a force of nature — a monster, like an alien or a velociraptor, terrifyingly strong and fast, operating on instincts and apt to come out of nowhere at any second — than a blind old man.
One of the joys of "Don't Breathe" is how much the story evolves. Director Fede Alvarez keeps coming up with clever, very believable reasons why a couple of kids can't get out of a blind man's house. Add to that a couple of very significant reveals, and "Don't Breathe" is a movie that will keep you guessing.
Another thrill is the way director Fede Alvarez keeps the setups simple yet creative. The best setpieces have very few moving parts – a girl is stuck inside a car while a dog tries to get in. Two kids trying to find their way through a pitch black basement. Alvarez does a lot with a little. "Don't Breathe" is lean and mean, a fine piece of filmmaking, and reveals that Alvarez might have a lot more talent than he put on display his remake of "Evil Dead."