It's July 1, which means we're halfway through 2016, and I've finally caught up with enough movies from 2015 to post a top 10 list without worrying that I'm leaving something important unseen.
Brie Larson continues to establish herself among the best of a great new class of actresses.  Here she plays a woman who has given birth to and raised a son in captivity for 5+ years.  The film is challenging and heart-breaking and wonderful. Review coming soon. 
9. Brooklyn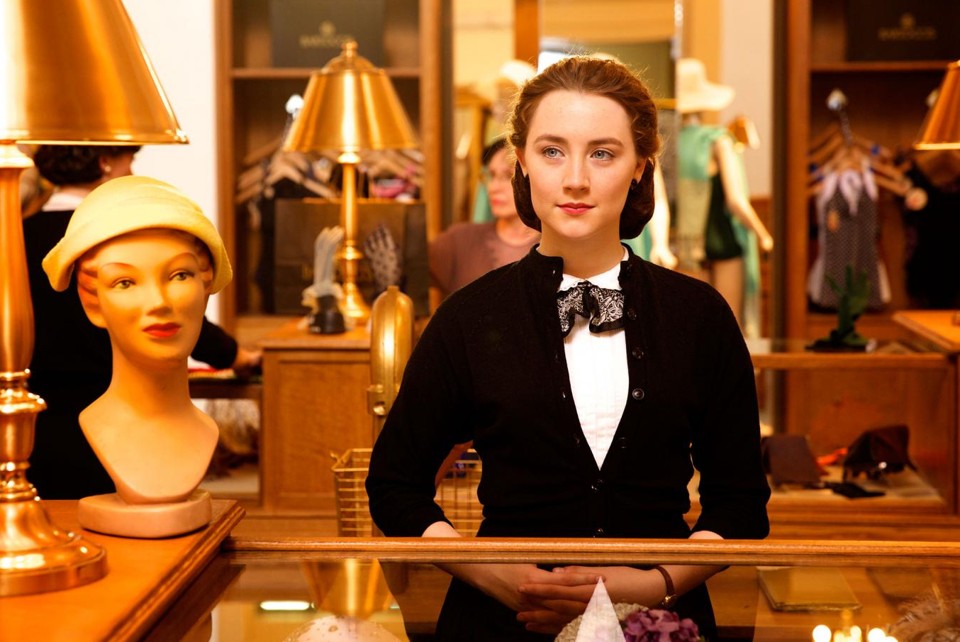 Another great performance from a young actress.  "Brooklyn" also returns us to a more classical style of filmmaking, and infuses it with life and warmth.  Review coming soon. 
8. Steve Jobs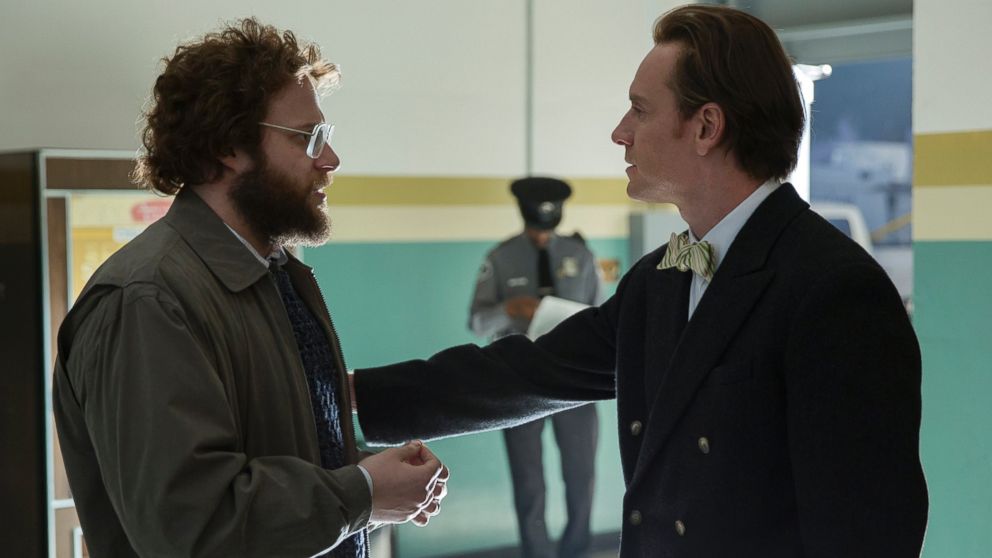 "At its heart, the film isn't about shiny electronics, but about Jobs' struggle to overcome his confidence in his own genius in order to be a human being. "They're not binary," Wozniak tells him with a sigh. "You can be a genius and decent at the same time." Almost all of the people in his life love him and can hardly stand to be around him."
This was my favorite of 2015's trend of film's returning to more classical filmmaking techniques (I'd put "Brooklyn" and "Carol" in that category, as well as last year's "The Immigrant" and "A Most Violent Year.")  Steven Spielberg reminds us, with in a powerfully moving way, what real patriotism and statesmanship look like.
6. It Follows
The first 65 minutes of "It Follows" are perfect.  I have watched this film multiple times, closely and carefully, and there is not a scene, not a camera angle, not a sound cue or nuance of a performance that I don't think is exactly as it should be during that first hour and change.  That's pretty remarkable.  This is masterful filmmaking.
5. Inside Out
The writers at Pixar have clearly done some reading. There are a number of psychological insights tucked into "Inside Out," beyond the most clear and obvious, which is that Sadness isn't a nuisance, but a necessary part of the emotional team.  I've even heard that choosing these five emotions is based a theory from Charles Darwin about our emotional responses, but I don't know if that's exactly true. Nonetheless, I think you'll be hard-pressed to find another movie this year, for kids or adults, that is more psychologically insightful, creative, perceptive, and in, the end, wise.  I'm looking forward to the conversations I'll continue to have with my six-year-old thanks to this movie.
4. Mission Impossible: Rogue Nation
Maybe the most underrated movie of the year; it didn't show up on hardly anyone else's top 10 lists.  But the latest M:I is everything I want an action film to be: exciting, elegant, intriguing, intelligent. And it introduced most of us to Rebecca Ferguson.
"This is a movie with multiple layers. On one, it's a comedy of manners, satirizing the "creative class" of two generations, poking fun and the often ridiculous things they say and do.  On another level, it's a critique of millenials by a Gen Xer – Stiller as a stand-in for Baumbach.  On yet another level, it's a lot like "Frances Ha," about aging and realizing all your dreams aren't going to come true, spinning your wheels for a bit and trying to relive the past, then finding ways to modify those dreams without compromising or giving up on them, ways to continue doing what you love and makes you happy, even if it doesn't make you rich and famous."
Everyone else's favorite movie of 2015, and the hype is (mostly) deserved.
"There aren't many ideas in the script, but there are a ton on the screen. A movie filled as this one is with action scenes can be a borefest, because you just see the same thing over and over again.  "Mad Max" avoids that fate by being, well, not monotonous. People don't have to be talking in order for interesting things to be happening on the screen, and this is a film that gives us something interesting to look at in nearly every frame."
1. Spotlight
"Spotlight," as unglamorous as it is, is a powerful movie, because it recaptures the real power of journalism — not simply to report the facts, but to tell the stories that need to be told for a community to heal, to move forward, and to find justice.  Now, a lot of journalism does not live up to that calling.  It is sensationalistic, fear-based, and cravenly interested in nothing more but increased readership.  I'm thankful every time a movie like this comes along and reminds us that it can be — should be — something more."
And here are 20 more movies from 2015 that were definitely worth seeing:
Dope
Creed
MacBeth
Gangs of Wasseypur
Goodnight Mommy
The End of the Tour