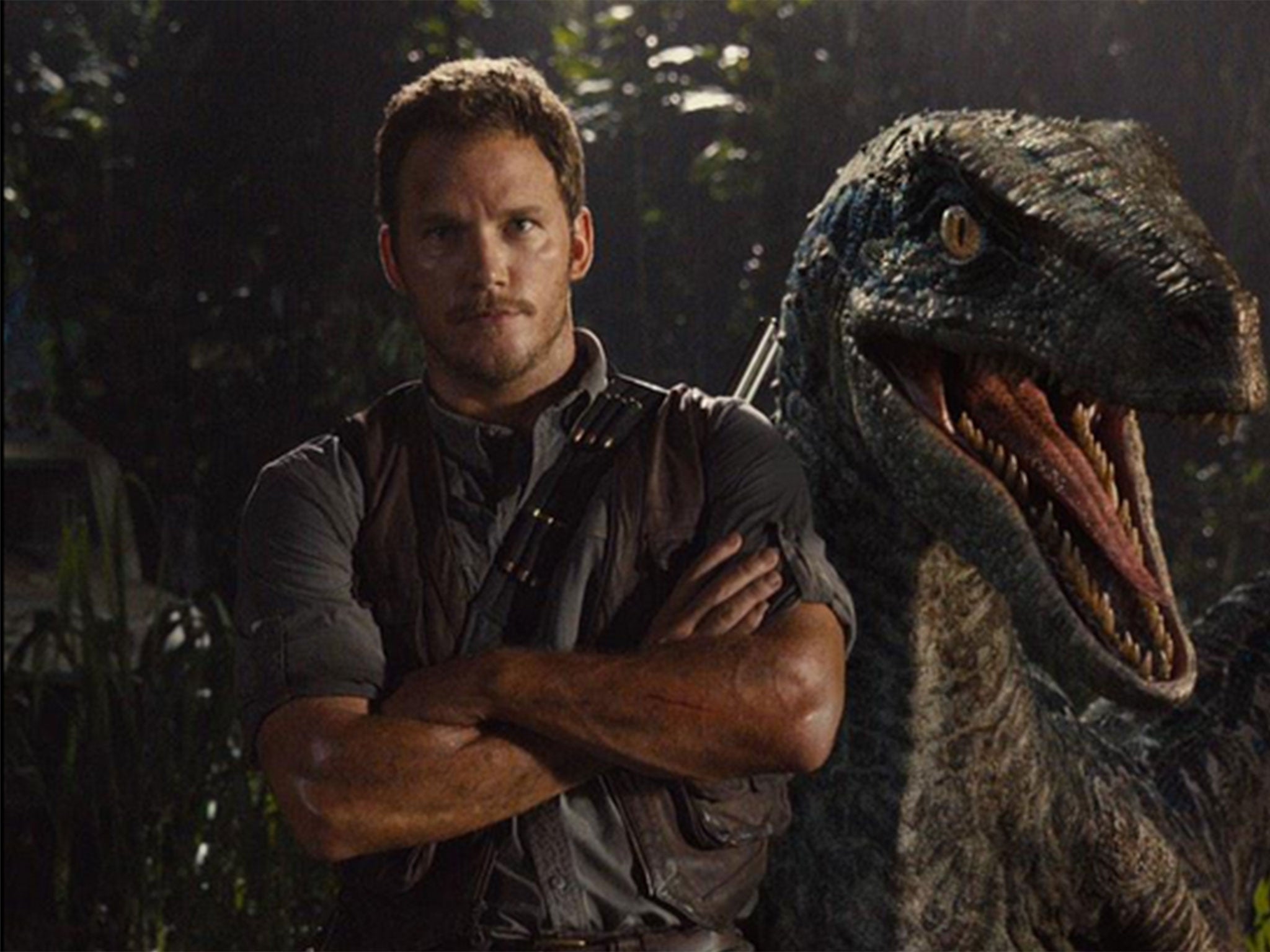 If you were expecting the magic and wonder of the original Jurassic Park you will be marginally disappointed. I don't say you will be fully disappointed but rather just let down only half way. Because I think any movie that has dinosaurs and some element of science fiction will be marginally good.
Is the plot necessary to elaborate on? I say no. You get what you pay for, dinosaurs and spectacle. However the plot can summarized as, Dinosaurs escape, Park goes wild, people get eaten, running and screaming and plenty of CGI. Chris Pratt is on the movie, Bryce Dallas Howard, Vincent D'Onofrio, Irrfan Khan too!
The special effects were solid and Chris Pratt adds an amount of fun into the movie. But his charisma only goes so far.The worst sin of the movie was that it was surprisingly boring. The most fun I had when seeing it in theaters was tearing the movie apart. There are a lot of clichés and just dull moments which made better jokes after the movie rather than during. I think the biggest complaint I have with this movie is that they treat me like an idiot. I felt there were a lot of cheap tricks to try to make me like the movie. Like how they include a lot of winks and nods to the original Jurassic Park. I noticed them and I was still bored.
Hollywood is now making formerly good franchises into chintzy junk; however, that makes these movies really fun to watch with friends and mock endlessly. This movie has it all! Evil Southerners, Irresponsible Scientists, Latinos and Fat People and British Assistants all being mercilessly eaten by the CGI dinosaurs, bit players from the predecessors making an appearance, unfunny Jimmy Kimmel cameos, raptors with cute names, awful sexual tension, and running in high heels. I have learned that this movie's director Colin Trevorrow will be driving Star Wars into the ground next. That's okay I don't care anymore. I am taking the advice that was in the animated TV series The Critic, "If the movie stinks just don't go". I think my dissatisfaction and annoyance is shared by many. I think that's the reason the new Ghostbusters has garnered such bad press.
The good news is that someone will grow up loving this movie. I love a lot of marginally good sci-fi movies from the 70's. Jurassic World will become one of those movies doomed to the daytime schedule of the movie channels. The talented cast of the movie will move on and so will we. The important thing is that we all survived it.
++
Spend $30, Get 30% off CDs, DVDs & Blu-ray at Second Spin code=SS6JUN3 Offer Starts June 11 Ends June 13