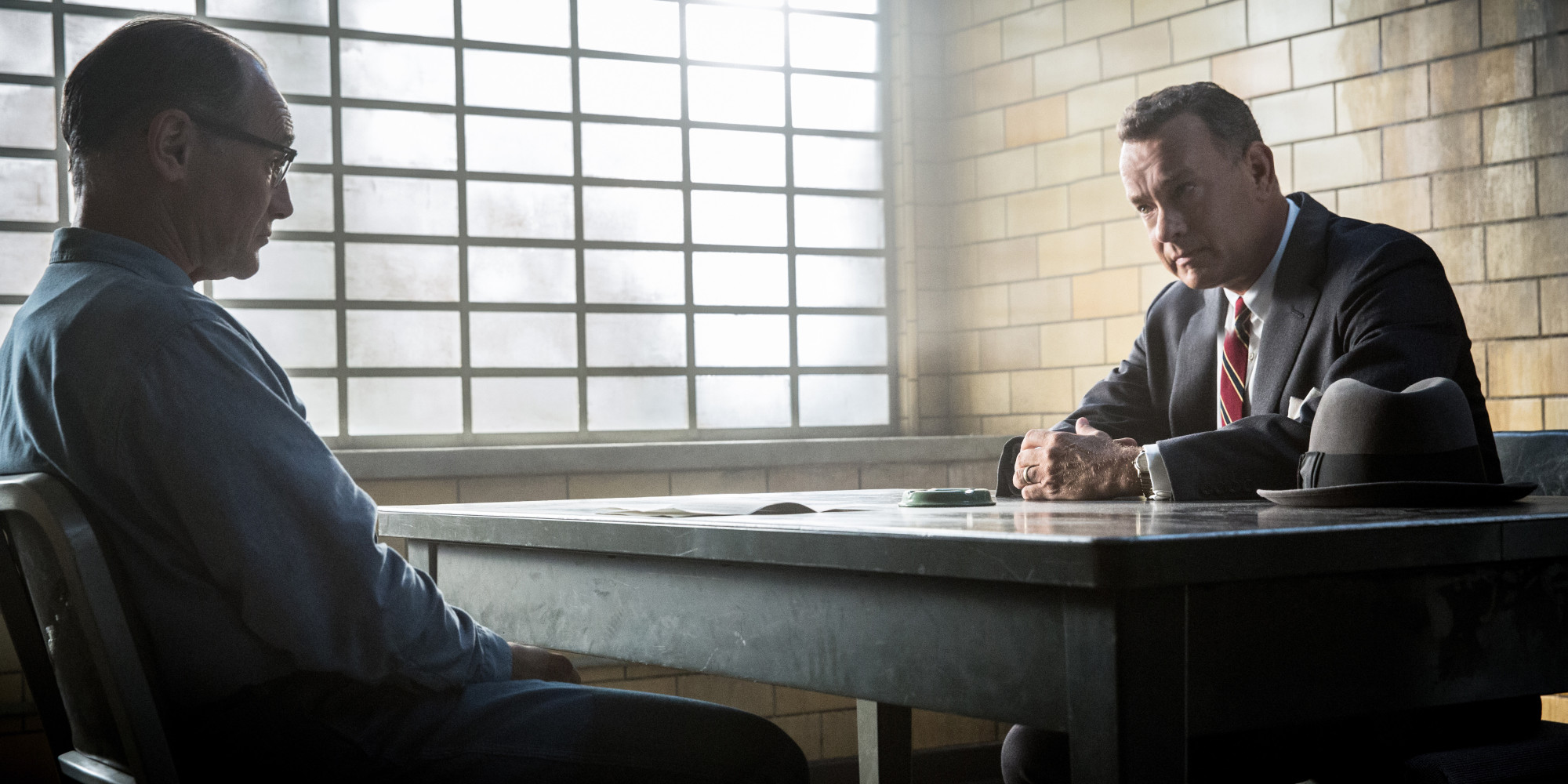 The Ballad of Standing Man
By CRH
Bridge of Spies is the story of an honorable American lawyer and family man James Donovan (Tom Hanks) navigating the complex world of Cold War espionage. He must negotiate a trade of spies between the United States and Soviet Union. The Russian spy in American custody is Rudolph Abel (Mark Rylance) who plays his spy with remarkable humanity and humor. The rest of the acting performances are solid. Rylance's performance was the one that impressed me the most. Rylance delivers a monologue with power and conviction that could have easily become corny if delivered by a lesser actor. The movie is diverting and a good movie to watch with your parents. I was entertained most of the way through and did not check my phone once.
When I sat down in my favorite local theater to watch this movie I noticed that I was the youngest person in the auditorium. I think the main draw for this film is the nostalgia for the Cold War that I have seen in movies in the last few years with the Russians as the bad guys. The Soviet controlled areas in the film are shot as the most depressing places on Earth with so much dreariness that I started feeling depressed! But I figured most movies set in the Communist world have to have that color scheme. The thing that annoyed me the most were the several instances where the camera switched to handheld which made me dizzy.
The film was written by the Coen brothers. That fact surprised me since it seemed like this movie was a commercial project not in line with the films they usually make. Spielberg has dabbled in the world of espionage before with Munich which I think is a much better film. This movie is about an honorable man doing honorable things. Bridge of Spies is a demonstration of Spielberg's trademark style of feel good movies. To finalize my thoughts the movie simply didn't feel relevant. It was entertaining and featured a baffling cameo by Alan Alda but the communists were last century's threat. For me a child of the post 9/11 years this felt like a nice jaunt back into history with a true story about a good man who did a good thing. The film is very old fashioned in the sense it features a good man doing everything within the limits of the law to serve the law. But there is not much drama beyond that in the movie.
In the end there is no moral reckoning or tragedy just a good man sleeping well in his bed and in his home. Spielberg started making old fashioned dramas. That's not a bad thing but I feel there was a story untold; a better one. It cut into the films staying power. I say rent it.