Here are my ten favorite films from last year.  To the best of my knowledge, all of these are now available on DVD, so you don't have to try and remember and/or hunt them down in obscure theaters with sticky floors and smelly seats.
10. Frances Ha
A difficult, funny, frustrating movie about growing up, and letting your dreams and ambitions grow up, too.  "Frances Ha" and "Inside Llewyn Davis" are very similar movies, but Noah Baumbach wins out over the Coen Brothers because he seems to genuinely like his title character.
9. Blancanieves
I wish all the people who went ape over "The Artist" a few years ago would take the time to watch and seriously consider this overlooked silent film. Charming, strange, and wonderfully engaging, it's a retelling of "Snow White" (as a bullfighter) that makes all the Hollywood remakes seem tepid and tame.
8. 12 Years A Slave
A powerfully moving film that reminds us, just how brutal and unjust the practice of slavery in America really was.  How can it be that on one side of an imaginary line in the sand, you are a person with rights and dignity, and on the other, you are nothing more than property? The whole cast is great, but powerful performances for Chiwetel Ejiofor and Lupita Nyong'o set the pace.
7
. Mud
Everyone's talking about Matthew McConaughey's performance in "Dallas Buyers Club," but I don't think drastic weight loss equals great acting (and found the plot of that film overly conventional and thin in places.) He does solid, less glamorous work here, as a fugitive hiding in the woods who must rely on two young boys to bring him food and help him reunite with his girl. But the film really belongs to Tye Sheridan, a kid trying to understand his own parents' divorce (and the mystery of adult love and relationships) through his friendship with this stranger in the woods.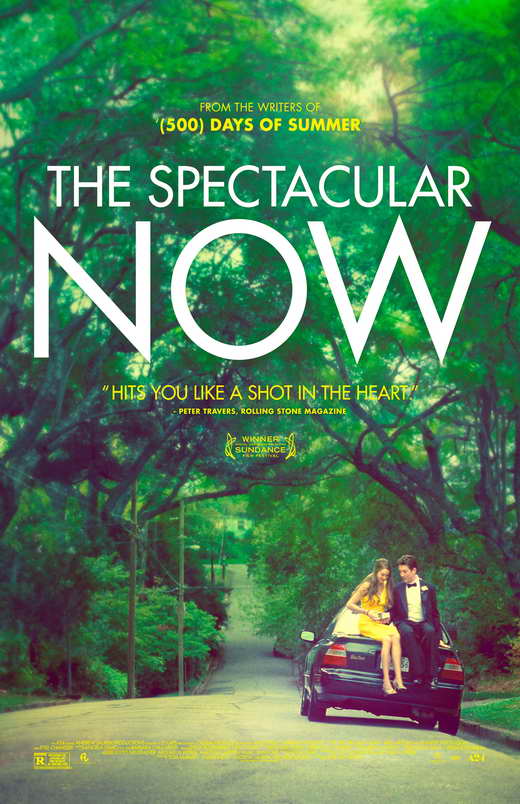 6. The Spectacular Now
I'll admit it, I'm a sucker for a great coming-of-age story, and this one is even better than "Mud." Miles Teller and Shailene Woodley have great chemistry together, and Woodley might be the next Jennifer Lawrence.  But more important than that, the characters here feel real, and deep — you can see them acting out of deep issues that don't all get neatly resolved by the end of the film. This is one you'll watch, and keep thinking about for days, and then watch again, and see things you missed the first time.
5. Frozen
I have two kids under the age of six, so we've watched Disney's latest about a million times in the last two months. I should be thoroughly sick of it. But the more I watch it, the more I appreciate it. This is Disney Animation's best film in twenty years, a film that not only defies convention in satisfying ways (the handsome prince is a jerk! true love's kiss comes from a sibling!) but is also loaded with legitimately great songs, and a surprisingly complex (but never overloaded) plot.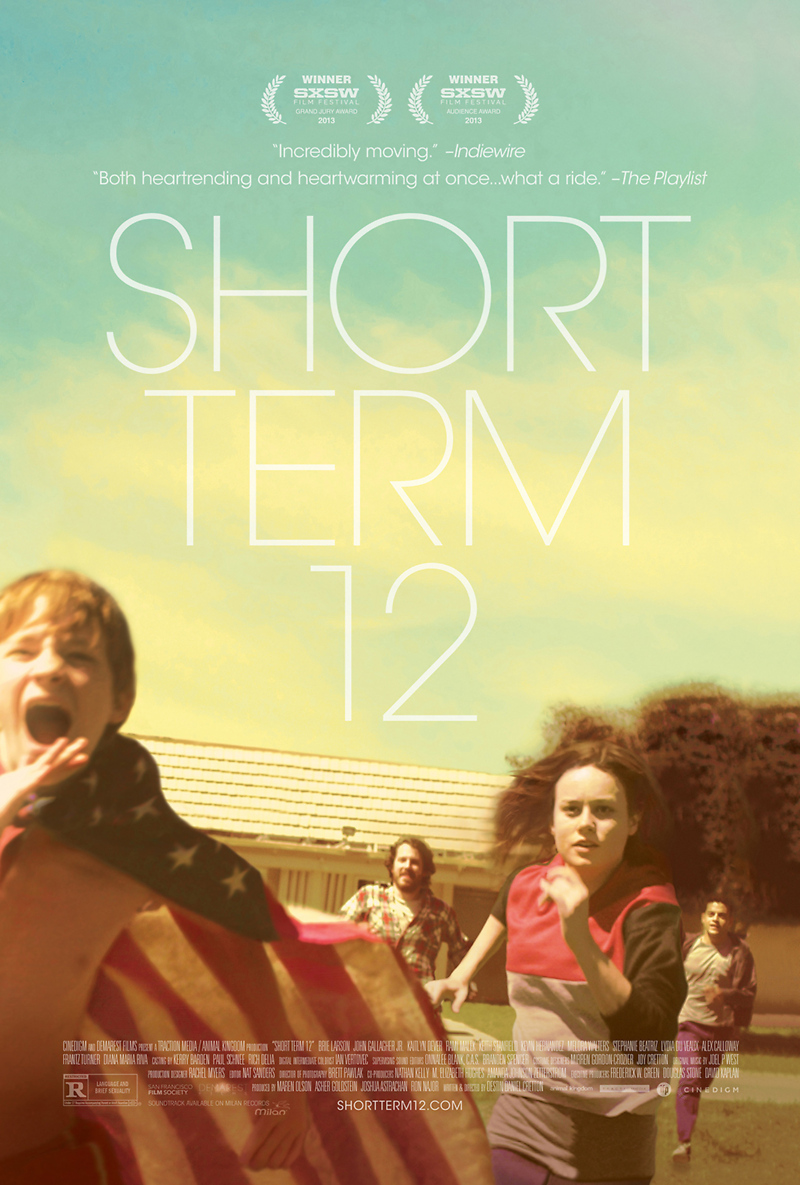 4. Short Term 12
This is nothing more or less than a fantastic indie flick about two semi-adults running a group home and trying to figure out their own lives, and the love between them. Every moment rings true, every character feels like a real person. In a movie season where everyone seems obsessed with their own problems, it's so refreshing to watch two people so devoted to helping others that they may not have the time and/or energy to invest in their own relationship. Then again, maybe they do.
 3. Her
Speaking of people who are self-obsessed… the miracle of "Her" is that it manages to take a story about a loner falling in love with his computer and make it feel like something other than a farce.  Watching this, I engaged in a serious debate with myself about whether this relationship was "real" or not. This is the most profound, thoughtful movie of the year, as well as one of the most engaging and entertaining.
2. Gravity
Wow… just wow. Nobody has come close to accomplishing as much with CGI (and 3D) as Alfonso Cuaron does in "Gravity."  This is a knuckle biter from the first moment to the last, as well as a startlingly beautiful (and surprisingly deep) film.  Hey Hollywood hitmakers: more like this, please.
1. American Hustle
I seriously don't know how David O. Russell does it.  Nobody else is making movies like this. How in the world does he create movies so fun, so full of manic energy and pure insanity, without losing the thread altogether and descending into outright craziness?  That's the genius of "American Hustle;" it walks the razor edge of chaos in such an invigorating way, watching it is almost like watching a tightrope walker teeter but never fall. Fantastic filmmaking. Easily the best film of the year.
20 0thers that almost made the list (definitely worth watching:) 
Inside Llewyn Davis
The Past
August: Osage County
Philomena
The Place Beyond the Pines
The Bling Ring
All Is Lost
The Kings of Summer
Side Effects
Upstream Color
The Angels Share
Star Trek: Into Darkness
Much Ado About Nothing
This Is the End
The Act of Killing
The World's End
Captain Phillips
Dallas Buyer's Club
The Wolf of Wall Street