Let's judge some movies purely on their trailers.
Kick Ass 2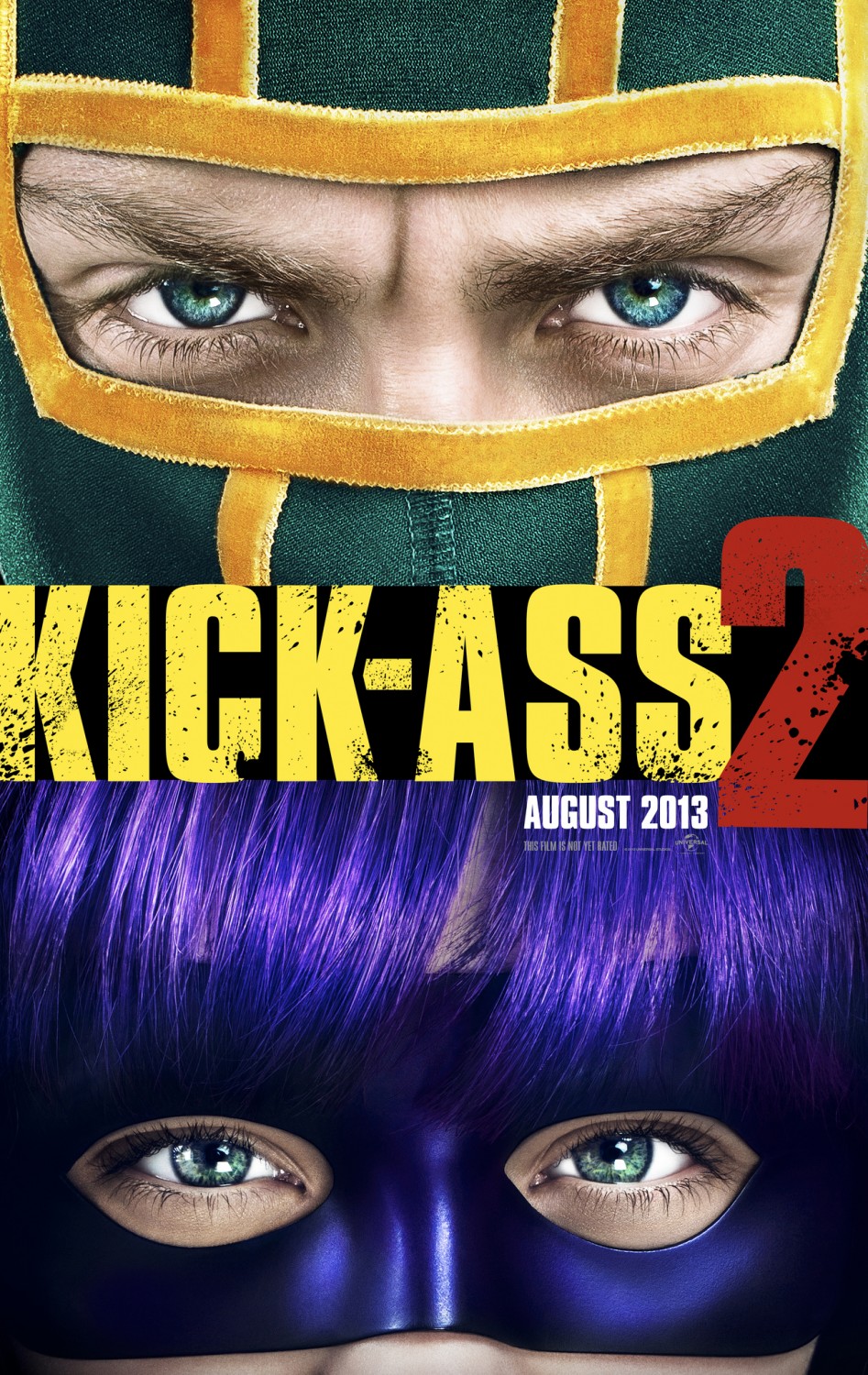 The sequel to Kick Ass still revolves around our costumed high-school hero, Dave Lizewski (Aaron Taylor-Johnson) and Mindy Macready aka Hit Girl (Chloe Grace Moretz), except this time around they've joined up with a group of normal citizens inspired to fight crime in costume, instead of staying home with pocketfruity.com and cake. Which would be all very well if Red Mist wasn't out to avenge his father's death, and everyone Kick Ass knows will be affected. The trailer shows it's much of the same, but Nicholas Cage's character has been replaced with Jim Carrey. Oh and Mindy takes pleasure in trying to toughen Dave up. At the beginning of the trailer she knocks him to the ground and says "Take your tampon out, Dave." Same old Hit Girl.
The Hunger Games: Catching Fire
The Hunger Games had pretty good reviews. The main criticism seemed to be about Gary Ross's attempt to make it play like an indie movie, with shaky camera angles and odd close-ups which made you feel dizzy for the first 20 minutes of the film. Which is a problem the new director seems to have fixed, if the trailer for Catching Fire is anything to go by. Katniss Everdeen (Jennifer Lawrence) showed up the Capitol at the end of the last movie and the people of Panem have made her the symbol for rebellion. President Snow is not about to let it happen, so for the next Hunger Games he forces two former Victors from each district to enter the arena again. The trailer is epic, so fingers crossed they haven't showed us all the best bits.
We're The Millers
This looks to be like yet another comedy that uses dumb humour, slapstick and sexual references to bring audiences in to an absurd plot. To be fair though, it does look amusing in places. The film is about a veteran pot dealer who creates a fake family to help him move a huge shipment of weed into the U.S. from Mexico. So he hires Kenny (Will Poulter), a stripper called Rose (Jennifer Aniston), and a runaway called Casey (Emma Roberts) to make the facade real. The funniest character looks to be the one played by the least known actor, Will Poulter. We'll see how many of the good jokes were shoehorned into the trailer.