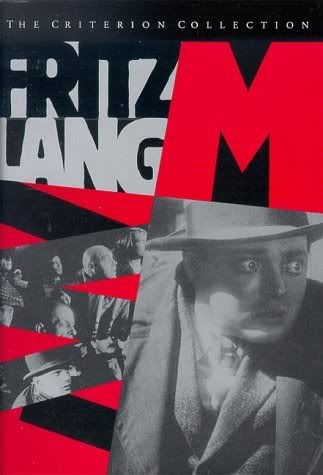 For my generation, it's kind of hard to believe that the Nazis ever really existed.   They have been used as villains so often and so well in so many movies, books, cartoons, TV shows, and comedy routines, they just seem like a stereotype, a mythology more than a reality.   They're like Darth Vader; they embody evil to such a degree that they seem to have been borrowed from a different universe, the one of fiction and mythology.
But of course they did really exist, and by all accounts, they were every bit as evil as they are portrayed in the movies.   Maybe even more so.     But the question, in my mind at least, still remains:  how could they have existed?   How could such an evil genius as Adolf Hitler have come to power, especially in a place as modern as 20th century Western Europe?   Sociopaths usually end up in prison, not in power, and that's one of the comforting tendencies of modern governments – we generally manage to keep the pathological, the sadistic, and the insane out of office.   So how in the world did Germany – historic home of folks like Martin Luther, Goethe, and Beethoven – produce Hitler, Goebbels, and the Final Solution?
And when am I going to get around to writing about a movie?   About now.   "M," directed by Fritz Lang in Germany in 1930 (just three years before the Nazis took over) is, on the surface, a story about a murderer of children.   Peter Lorre set the whole trajectory of his career as creepy killer Franz Becker, who probably really is mentally ill, and not faking it.    Lorre's pudgy, pasty face and bulging eyes are unforgettable.    His Becker is a mixture of innocence and sickness – which, come to think of it, could be the very definition of the word "creepy."    He walks down the street, whistling his little tune, and your bones chill.
[YouTube=http://www.youtube.com/watch?v=VmM3iEWPVkc]
"M" is often given credit for inventing the serial killer genre, but the glamorized gorefests being made today bear little in common with this film.   Lorre certainly isn't glamorized; he's no Hannibal Lecter.  He doesn't play cat-and-mouse games with the police (though he does write a letter to the paper,) and he doesn't even appear to be all that intelligent.    And we never see the murders; in fact, there's only one in the timeframe of the movie.   It is marked with a striking montage: we see the girl's empty dinner plate, a ball rolling unattended, and a balloon caught in high-tension telephone wires.   And we hear her mother call her, and call her, and call her.
But "M" isn't really all that interested in Becker – he seems to spend as little time as possible onscreen.    It's really a movie about the society in which he lives, and how they respond to knowing that there is a monster in their midst.   Nervous tension runs high, and everyone's a suspect.   We watch as a group of men joylessly drinking together – apparently good friends – start to suspect and accuse each other.   Then an elderly gentlemen who gives a small girl the time is quickly surrounded by a mob, who first question, then assume, his motives toward her.   It's not pretty.
The police, at wit's end, just keep going over the same ground, raiding the same dives, arresting the same drunks and prostitutes.   This gets on the nerves of the various crime syndicates, who can't do business in the midst of so much pesteration.  So they bond together and decide that they must capture the child murderer themselves.   Lang juxtaposes the criminals and the police, as each refine their strategies – the point being that there's not much difference between the two groups.     That point is reemphasized later in the movie, as Becker is brought before a kangaroo court ruled by the criminals, who look with scorn at his pleas that he is not responsible for his actions.
Lang's technical brilliance is apparent to anyone willing to pay attention.   He is continually expanding the canvas of the film past what the camera shows, making the world of the film bigger than it's ever been.   Characters appear first as shadows, hands come from offscreen, and most notably, our villain whistles a tune that alerts us to his presence, even if he never steps onscreen.  Sound in film was only a few years old in 1930, but Lang was already pushing the envelope.
While "M" works as a simple serial killer flick, I think Fritz Lang intended his movie to a parable, not just a story, and I think this is why we remember it, some 60+ years later.   Lang lived through World War 1 in Germany, and the terrible years that followed.   By 1930, I think he could see the Nazis coming, and could guess how bad they could be.   Instead of making a movie condemning them – a movie that would be censored anyway – he made one describing and explaining the society that would allow them to come to power.   The questions I asked at the top of this review were the ones in his mind in 1930.  "M" is about more than a serial killer –- movies like that are a dime a dozen – it's a movie about a society in which the criminals have as much authority as the police, a society desperate to purge itself of its guilt and societal sickness, and a society that gave rise to some of the most ruthless, evil killers history has ever produced.
The movie ends with a shot of the murdered childrens' mothers.   Becker has been caught, and presumably executed.    "This will not bring our children back,"  one mother mourns.   "One has to keep closer watch over the children!"     I can't help but wonder if, after the devastation of World War I and the spectre of another World War beginning to loom, this was Lang's his final plea to his beloved country.
Is it great because it's important? Yes.  "M" is credited for launching two genres of movie – serial killer flick and police procedural – and lays the groundwork for film noir, a genre Lang would work in extensively after his movie to the United States.
Is it great because it's a good movie? There are more entertaining movies, but it's far beyond technically or historically important.  But I think the incredible subtext and thematic force that puts this one into the "good movie" category.   You don't have to be a history buff to appreciate its exploration, from the inside, of the Weimar Republic.